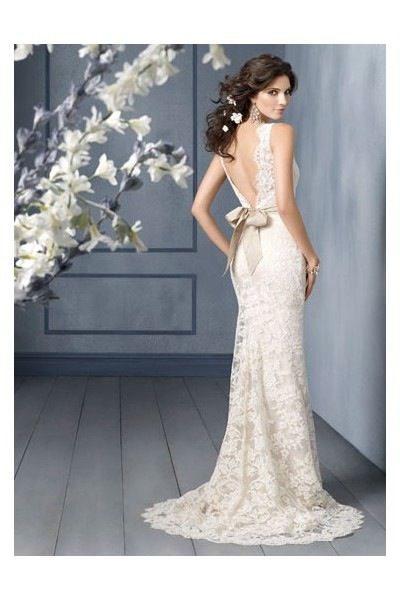 My personal favorite design of wedding dress is a Lacey wedding dress. This one looks very vintage and comfortable to wear.
The most common wedding dress that we have seen are the bulky wedding dress that looks so heavy and I think it also makes a bride uncomfortable because she can perspire because it is so hot for tha body. It also consumes lot of time to be finished, it may not be finished on time because it has lot of details. A big wedding gown needs to have lots of petticots for it to look like a ball gown, look like a princess gown. On the othe hand, the lacey gown is mre easy to do, less time consuming if ever you are in a rush. The classy look of a lacey wedding dress will be perfectly fit for those girls that has a very slim body. This lacey dress looks like a vintage look, an elegant look. It is also looks perfectly when a bride wear a bail, it goes also well on a set of a nice jewelry, a pearl jewelry will complete the vintage look of the bride.
This look will surely swept a groom off his feet, and be more excited to be married to the woman of her life. Guys, imagine your dream girl walking down the aisle to reach you, this will be the most precious time in your life ever. It is all worth the wait, worth the effort, and worth everything that you had done for this special day.
---